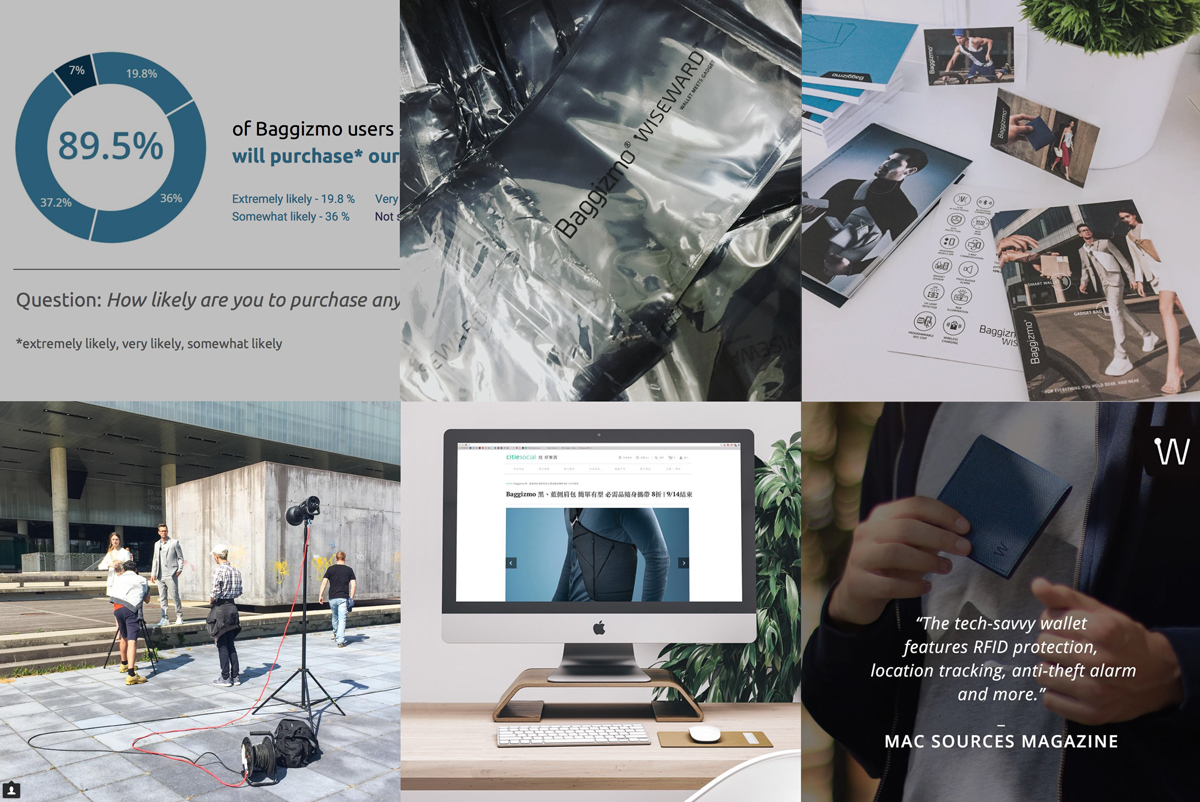 ____
Creative Content Writer


Job description
Are you an aspiring writer looking for an opportunity to show your originality? If you are creative, eager to learn new things and rarely suffer from a writer's block, we have a perfect job for you.
Baggizmo is a fashion-tech brand that merges the world of fashion and world of technology, making our everyday objects stylish, practical and smart. Our market is the whole world and we need your help to grow bigger, faster and smarter.
We are searching for an enthusiastic content writer with the ability to create fun, informative and helpful content for our customers. As a growing brand that merges different worlds, we can definitely promise you never ending inspiration for your creative thirst. The rest is up to you.
¬ Duties and Responsibilities
Writing engaging, persuasive, and concise marketing copy consistent with brand values
Amending, revising or redeveloping copy-based projects (campaigns, presentations, marketing materials etc.) in response to feedback from the Marketing team
Manage copy-based projects from concept to launch, including having an eye for team touch points, milestones, and due dates
Work closely with brand and marketing teams to develop, and produce copy to distribute across email, social, ad and web channels
Working on several tasks at once, under pressure and on tight deadlines.
Proofreading copy to check spelling and grammar.
Keeping up to date with popular culture and trends.
Coordinate feedback for content quality assurance
Managing overseeing multiple social media channels
Well-versed in email marketing best practices
Ability to work independently as well as part of a team
¬ Skills and Qualities Required
Ability to write with personality while embodying the brand and sticking to voice and tone
Excellent knowledge of English (written and spoken)
Outstanding verbal and written communication skills
Excellent organizational and time management skills
Ability to work as part of a creative team
Have exceptional interpersonal and communication skills
Have exceptional attention to detail and are grammar-obsessed
Working knowledge of Wordpress is a plus
¬ Benefits
Becoming part of a startup culture and an opportunity to help our brand grow bigger, faster and smarter
Becoming part of a highly skilled and experienced creative team
An opportunity to learn from experts with 15+ years of experience in relevant fields
An opportunity to grow and advance your career in our fast-growing company
A chance to turn your ideas and creativity into reality
Participating in global campaigns and contributing to their success
Benefiting from a creative, knowledge-sharing and stimulating environment
If you are interested and think you might be a perfect match for our team, send us your CV and motivation letter.
Applications are processed on a rolling basis. Apply early.
_
Please note that only shortlisted candidates will be contacted. All applications will be considered under the terms and conditions of confidentiality and in accordance with the regulations of personal data protection.